SendOutCards Annual Convention Events
Event Navigation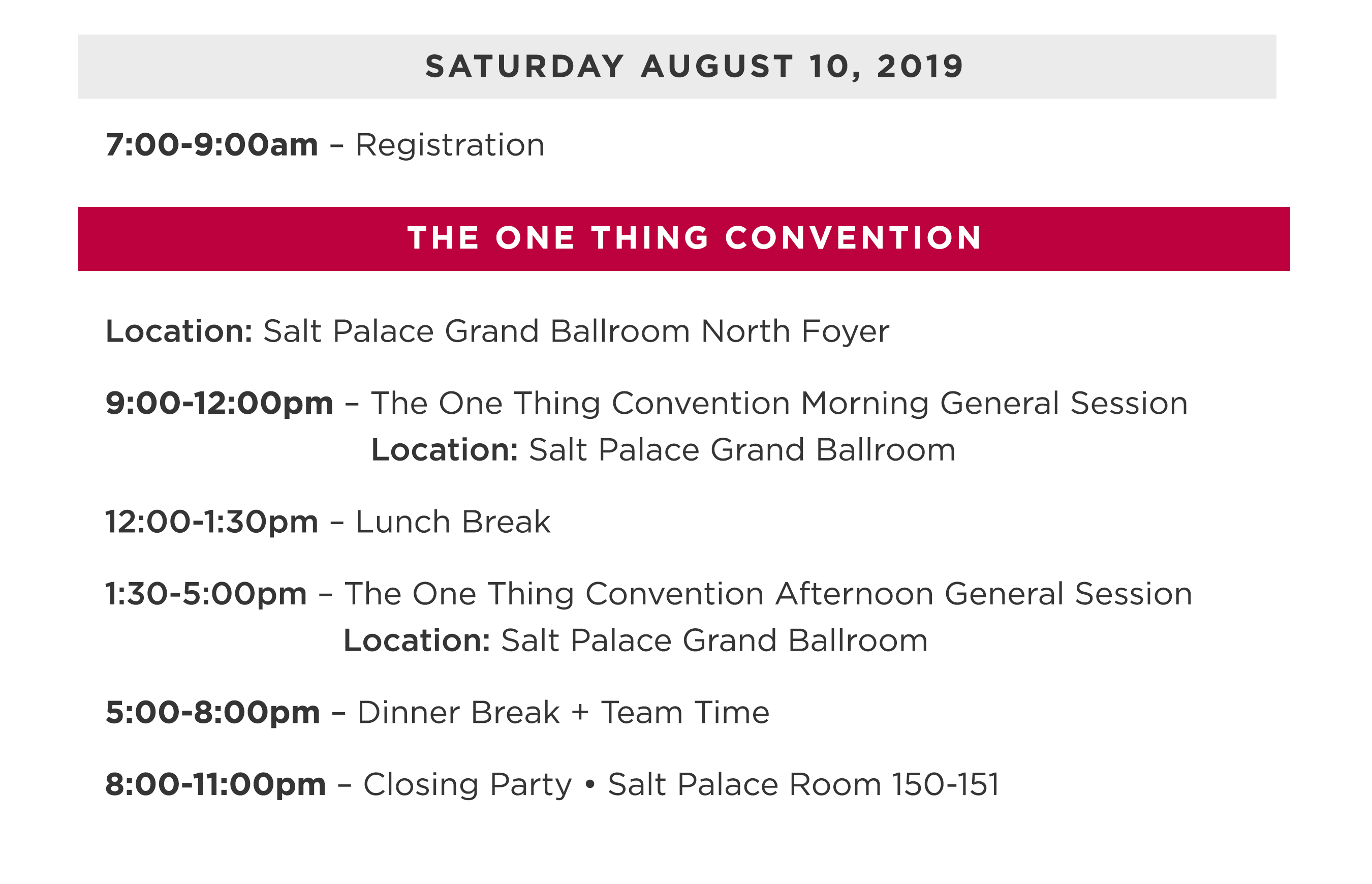 *Additional schedule updates may be added
---


The One Thing | Workshops
We are conducting a day of workshops straight out of our Corporate Offices. Register now and join us for these informative and helpful workshops that will help propel your SendOutCards business into the future. We will also be conducting Home Office Tours during the day, so if you have any downtime feel free to tour our facility and see where the magic happens!
We will be conducting two trainings during each workshop timeframe, so make sure you register for the correct courses by not over-lapping your time! We will have food trucks available during the lunch break, so feel free to plan on spending your day at the Corporate Office with us!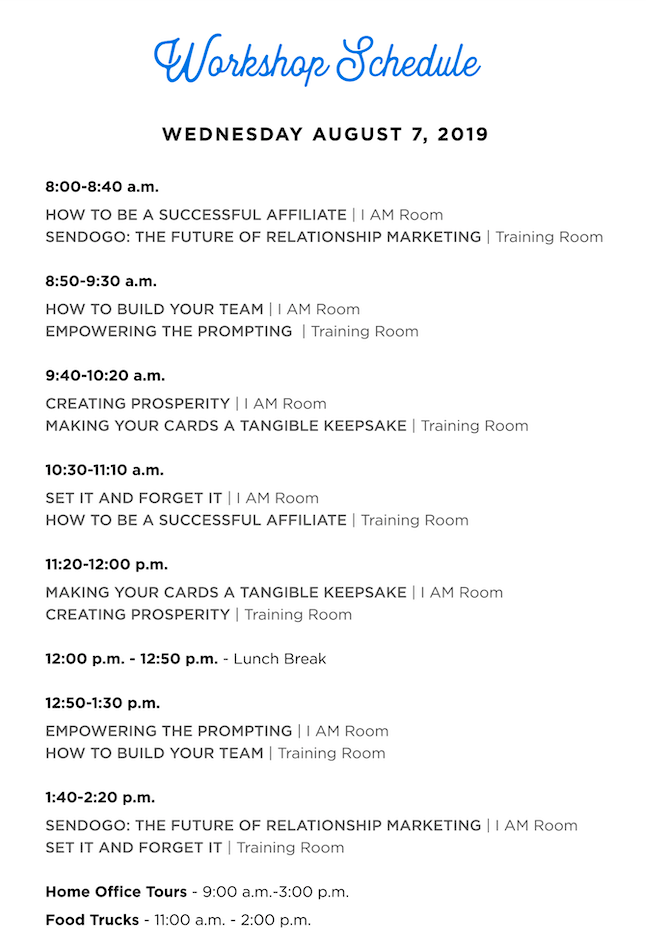 Click here to register for a workshop of your choice.

---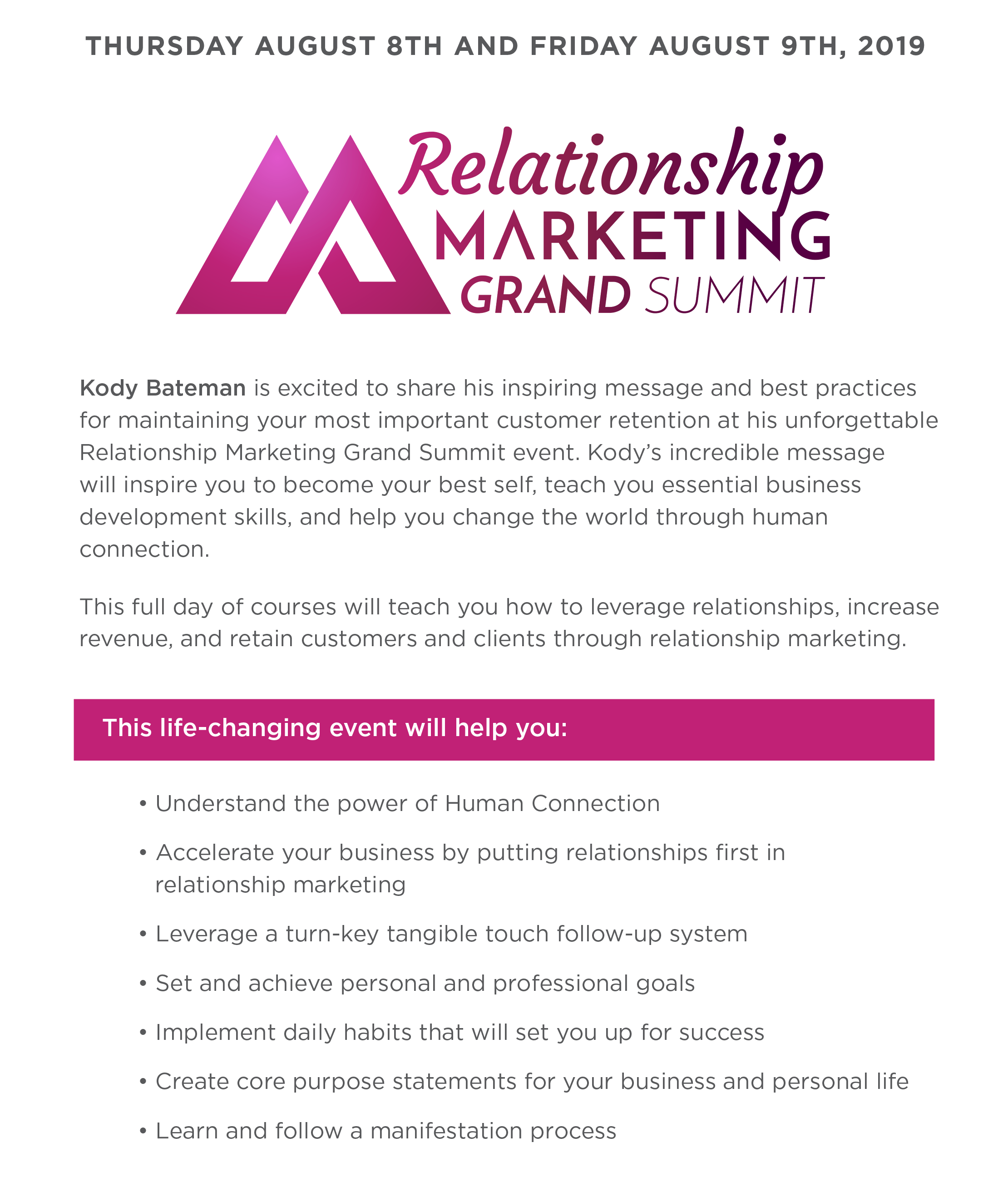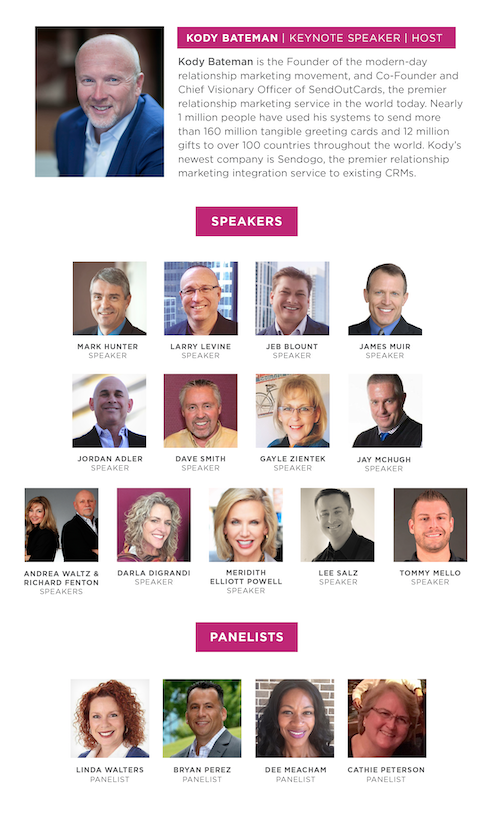 To learn more about the Relationship Marketing GRAND Summit Speakers click here to read their bio's
---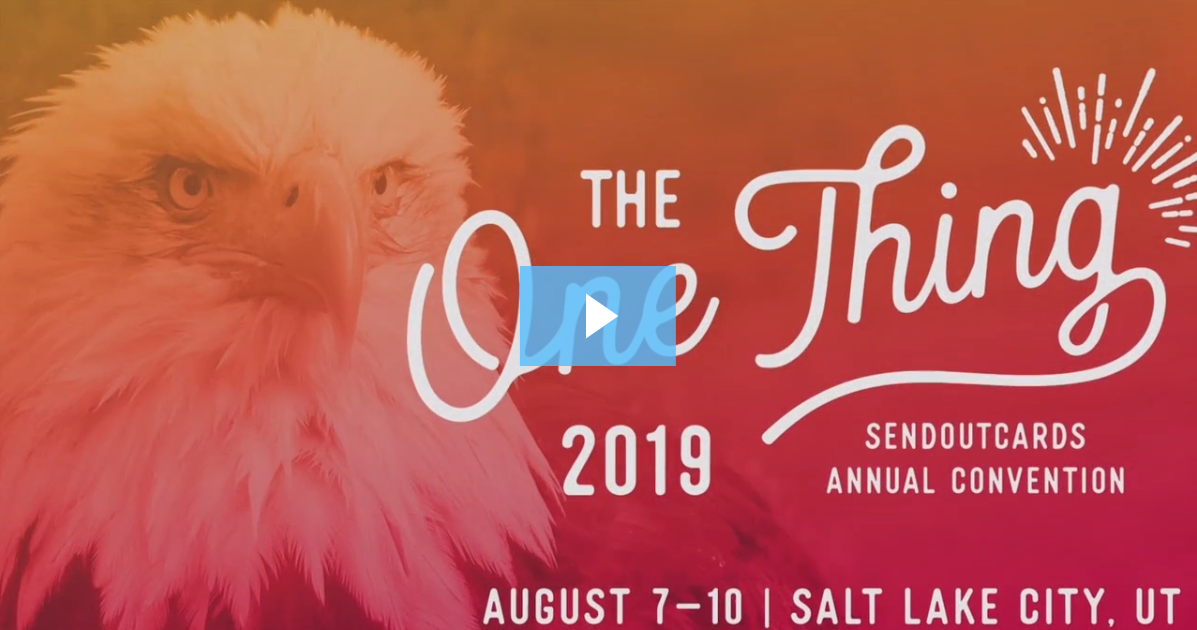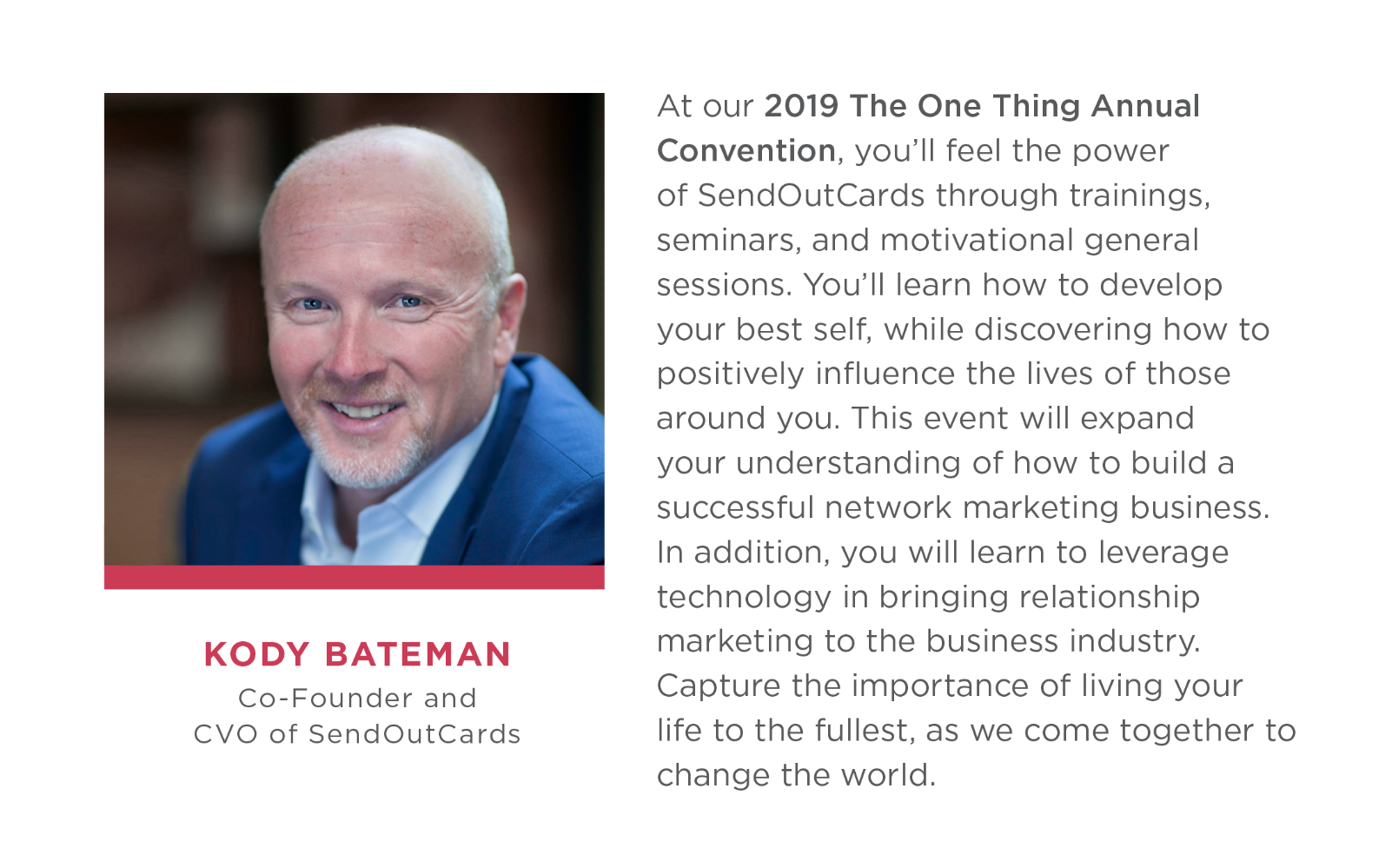 ---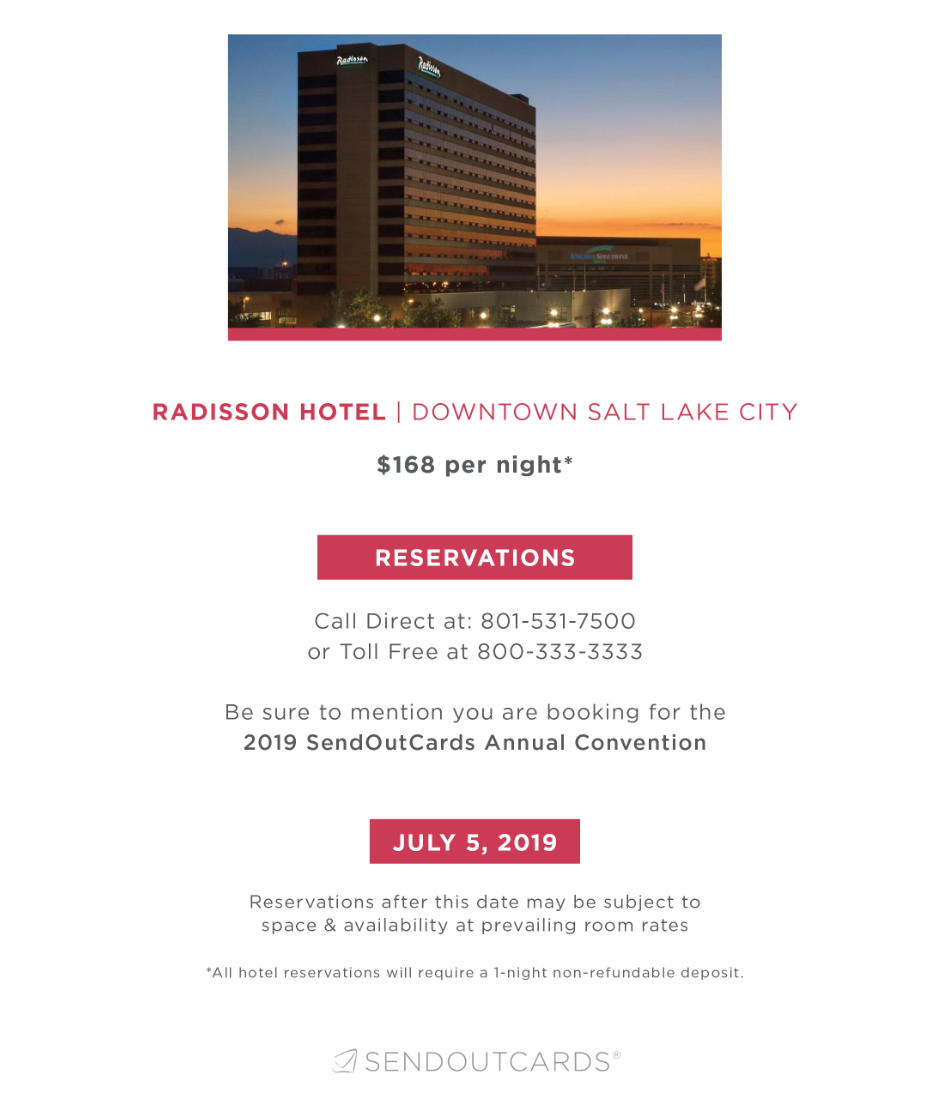 Click here to reserve your room! https://www.radisson.com/saltlakecity/sendoutcards
*Reservations after July 5th, 2019, may be subject to space & availability at prevailing room rates
---

For those of you who can't attend The One Thing Convention in person, we have created a way for you to experience as much of the magic as possible! Available for only $75, you can gain access to our LIVE online streaming of the entire event. This LIVE streaming includes all of the Relationship Marketing GRAND Summit sessions and The One Thing General Sessions. Access is password protected and begins during the LIVE sessions throughout the duration of the event weekend. Replays of the event will be available for 3 days following the event.
Details


Information on how to access the online streaming will be sent to the Purchasers email that was used to purchase access.


Tickets for Online Streaming are not subject to transfer or refund.


No tickets purchased prior to Online Streaming availability will be allowed to change to the online streaming option.


Sessions are available for streaming during the time they are taking place. The recordings of the event will be available for replay for 3 days following the event (Sunday, Aug 11-Tuesday, Aug 13).


Online Streaming purchase does not include convention registration items. (I.E. Registration bag, convention pin, etc.)


Recording or redistribution of the online streaming content is strictly prohibited.