New Moon Woman October 2019



This month we will be exploring…
Women as Caretakers of the world~ How to fill ones own cup
Todays world requires a lot of energy and know how when it comes to living a fulfilled life. Woman are the guides that can help people navigate this fast paced world but only if we have balanced our own life. This month we will play with easy ways to get in tune with your needs and how to create healthy boundaries with self care. Your "Yes" has no meaning until you learn to say "No". By defining our values we have to capacity to serve on an even greater scale and birth a new healthy humanity.

Due to the increasing numbers of our circle and limited space we have asked for a donation to confirm your spot.
All proceeds will go to a Women's group in our local community.
If you are unable to make a donation at this time please contact us~ all woman are welcome and no one will be turned away~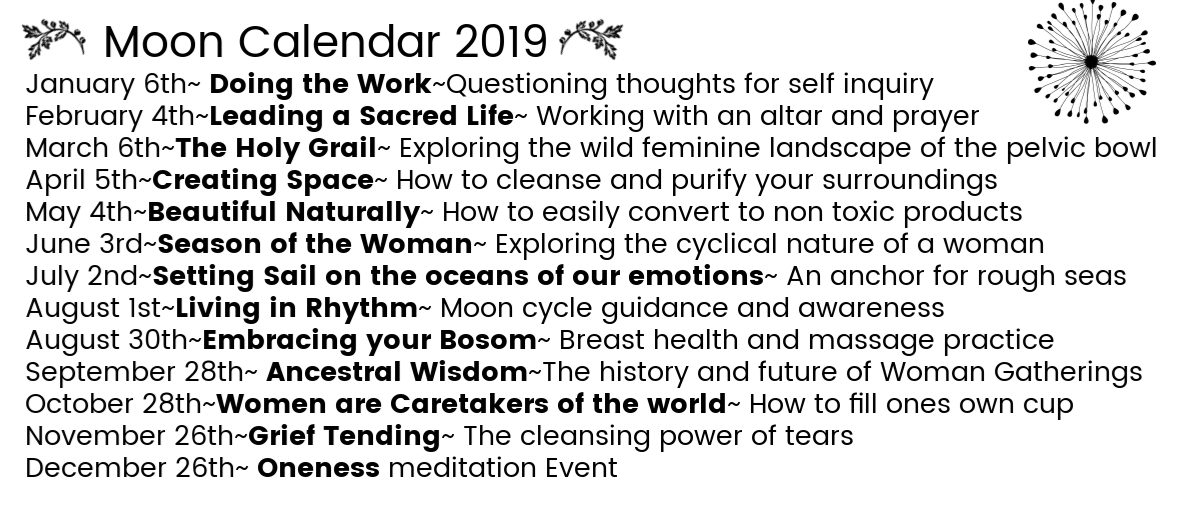 Begin your journey to a powerful connection with your sisters now at